We're Happy Bear, India's fastest-online-growing kids' brand!
Happy Bear is a marketplace for all your kid's requirements! Shop your hearts out on our best high-quality products.
At Happy Bear, we strive to provide your junior with their first companion-to aid in their overall development, build trust and enjoy friendships. Happy Bear is a Symbol of Care and Love that any good parent wishes to offer their kids.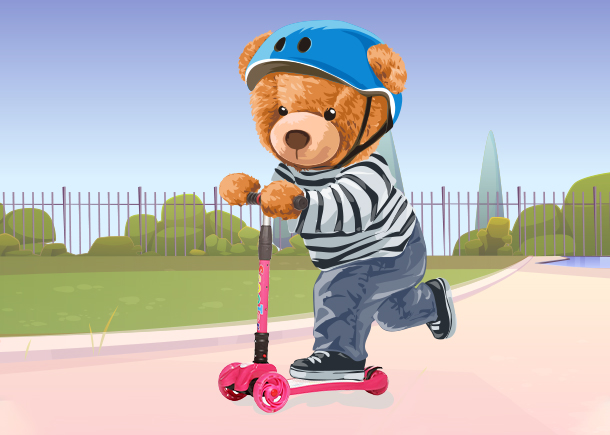 We bring you what your kids will love!
From day one, our mission has been to provide affordable and safe products that help you learn, create, play, and celebrate with the ones you love. We are not only in the business of creating and selling kids-friendly toys and baby products at Happy Bear, but we also aim to develop everlasting relationships with our customers during their exciting journey of parenthood.
Over the years, Happy Bear has established itself as one of the market leaders in delivering best-in-class toys to assist parents in the development and holistic care of their children. We employ best-in-market manufacturing methodologies to ensure a safe product creation for your precious little ones.
We ensure that all our products are up to the highest market standards in terms of quality and safety features. We aim to offer this quality as well as value for money. We've taken great care in curating fun-loving, free-spirited styles that will forever delight you, your little one, and your pocket.
We work tirelessly to develop a new range of products that help in young children's mental and physical development and assist parents in raising their families to the best of their abilities and expectations. Our journey has allowed us to ensure the quality and ease of use of all the baby products. Happy Bear is proud of its goal to bring toys and baby products that any child can befriend for a happy life.
Enough about us already. It's time to look for something on our platform that your kid will love for sure. Let's get shopping!